In today's digital age, local SEO (Search Engine Optimization) is a crucial strategy for small businesses aiming to thrive in their local markets. With the right techniques and a minimal budget, small businesses can significantly improve their online visibility and attract more customers. In this comprehensive guide, we'll explore cost-effective local SEO tips and strategies that any small business can implement for free, helping them stand out in the competitive landscape of 2023.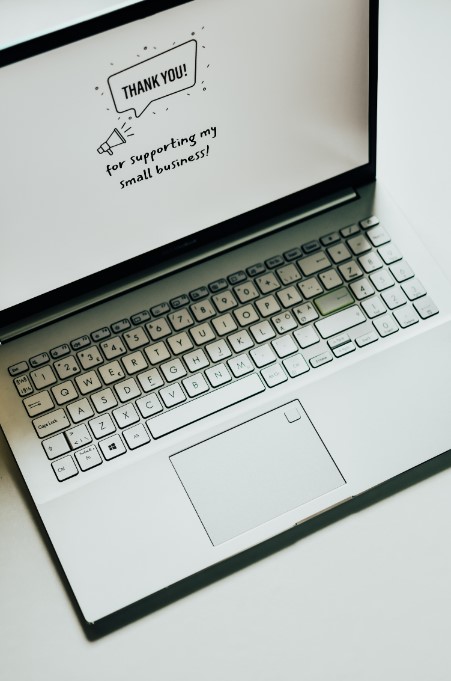 Understanding the Importance of Local SEO for Small Businesses
Before diving into the tips and strategies, let's begin by understanding the significance of local SEO for small businesses. Local SEO is all about optimizing your online presence to make it easier for potential customers in your area to find your products or services. Whether you're a local restaurant, retail store, or service provider, local SEO can help you reach your target audience effectively.
Keyword Research and Optimization
Keywords are the foundation of any successful SEO strategy. Start by conducting thorough keyword research to identify the most relevant and high-traffic keywords for your small business. Some keywords related to local SEO and small businesses include "local SEO tips for small businesses free," "best local SEO strategies," "local SEO checklist," and "SEO for small businesses 2023."
Tip 1: Incorporate these keywords naturally into your website's content, including your homepage, product or service pages, and blog posts. Make sure the content is valuable and relevant to both your target audience and search engines.
Tip 2: Utilize long-tail keywords that reflect specific aspects of your business, such as "best coffee shop in [Your City]," "affordable yoga classes in [Your City]," or "local SEO examples for small businesses."
Optimize Your Google My Business (GMB) Listing
Google My Business is a powerful tool for small businesses looking to improve their online visibility and attract local customers.
Tip 3: Create or claim your GMB listing and ensure that all the information provided, including your business name, address, phone number (NAP), website URL, and operating hours, is accurate and consistent across all online platforms.
Tip 4: Add high-quality images of your products, services, storefront, or team to your GMB profile. Visual content can engage potential customers and make your business more appealing.
Tip 5: Encourage satisfied customers to leave reviews on your GMB listing. Positive reviews can boost your local SEO ranking and credibility.
Create High-Quality, Local Content
Content is king in the world of SEO. To establish yourself as an authority in your industry and local area, create valuable and informative content that addresses the needs and interests of your target audience.
Tip 6: Start a blog on your website and regularly publish articles that discuss local events, news, and topics relevant to your industry. Make sure to include location-specific information.
Tip 7: Utilize storytelling in your content to humanize your brand. Share your business journey, success stories, and customer testimonials to connect with your audience on a personal level.
Tip 8: Leverage the power of video content. Create short videos showcasing your products, services, behind-the-scenes moments, or how-to guides. Share these videos on your website and social media platforms.
Leverage Social Media
Social media platforms are essential for small businesses to engage with their audience and promote their products or services.
Tip 9: Establish and maintain active profiles on popular social media platforms such as Facebook, Instagram, Twitter, and LinkedIn. Share your blog posts, videos, promotions, and updates about your business.
Tip 10: Interact with your followers by responding to comments, messages, and reviews. Building a positive online reputation can significantly impact your local SEO efforts.
Local Citations and Directories
Local citations are online mentions of your business name, address, and phone number (NAP) on various websites and directories. These citations are crucial for local SEO.
Tip 11: Ensure your business is listed accurately on well-known local directories like Yelp, YellowPages, TripAdvisor, and local chambers of commerce websites. Consistency across all platforms is key.
Tip 12: Regularly monitor and manage your citations. If your business undergoes any changes, update the information promptly across all directories.
Mobile Optimization
Many consumers use mobile devices to search for local businesses. It's essential to ensure that your website is mobile-friendly for a seamless user experience.
Tip 13: Utilize responsive web design to make sure your website looks and functions well on various screen sizes, including smartphones, tablets, and desktop computers.
Tip 14: Optimize your website's loading speed. Slow-loading pages can negatively impact your SEO ranking. Tools like Google's PageSpeed Insights can help identify and fix issues.
Local Link Building
Link building remains a fundamental SEO strategy. Local link building focuses on acquiring backlinks from other websites in your local area.
Tip 15: Reach out to local businesses, community organizations, and news outlets to request backlinks to your website. Collaborate on guest posts for local blogs or news websites to gain exposure.
Tip 16: Support local charities, events, or causes and ask for recognition on their websites. When they link back to your website, it not only benefits the cause but also your local SEO.
Monitor Your SEO Progress
To gauge the effectiveness of your local SEO efforts, it's essential to monitor your website's performance and make necessary adjustments.
Tip 17: Use tools like Google Analytics and Google Search Console to track your website's traffic, keyword rankings, and click-through rates. Analyze this data to identify areas for improvement.
Tip 18: Regularly check your local SEO ranking by searching for relevant keywords in your service area. Keep an eye on your competitors and adjust your strategy accordingly.
Stay Informed and Adapt
The field of SEO is ever-evolving, with search engines frequently updating their algorithms. To maintain your local SEO success, stay informed and adapt to industry changes.
Tip 19: Subscribe to SEO blogs, follow industry experts on social media, and attend webinars or conferences to stay up-to-date with the latest SEO trends and techniques.
Tip 20: Continuously seek feedback from customers and analyze user behavior on your website. Use this information to make improvements that enhance the user experience and boost your local SEO.
Conclusion
Local SEO is a powerful tool for small businesses looking to establish a strong online presence and attract more local customers in 2023. While some businesses may consider professional SEO services, there are numerous cost-effective strategies you can implement for free to improve your online visibility and boost your local SEO ranking. By following these 20 local SEO tips for small businesses, you'll be well on your way to achieving a prominent online presence, attracting more local customers, and growing your business organically. Remember that local SEO is an ongoing effort, so stay committed to refining and adapting your strategy to achieve long-term success.
In today's competitive business landscape, effective local SEO can be the key to thriving in your local market. By implementing these tips and strategies, you'll be better equipped to compete, stand out, and succeed as a small business in 2023 and beyond.