In today's digital landscape, video marketing has emerged as a powerhouse, driving engagement, conversions, and brand awareness. It's no longer a question of whether to incorporate video into your marketing strategy but how to harness its full potential. To help you navigate this dynamic landscape, we've compiled an extensive guide filled with the latest video marketing statistics for 2023, insights from Forbes, and a deep dive into the impact of video marketing on consumers.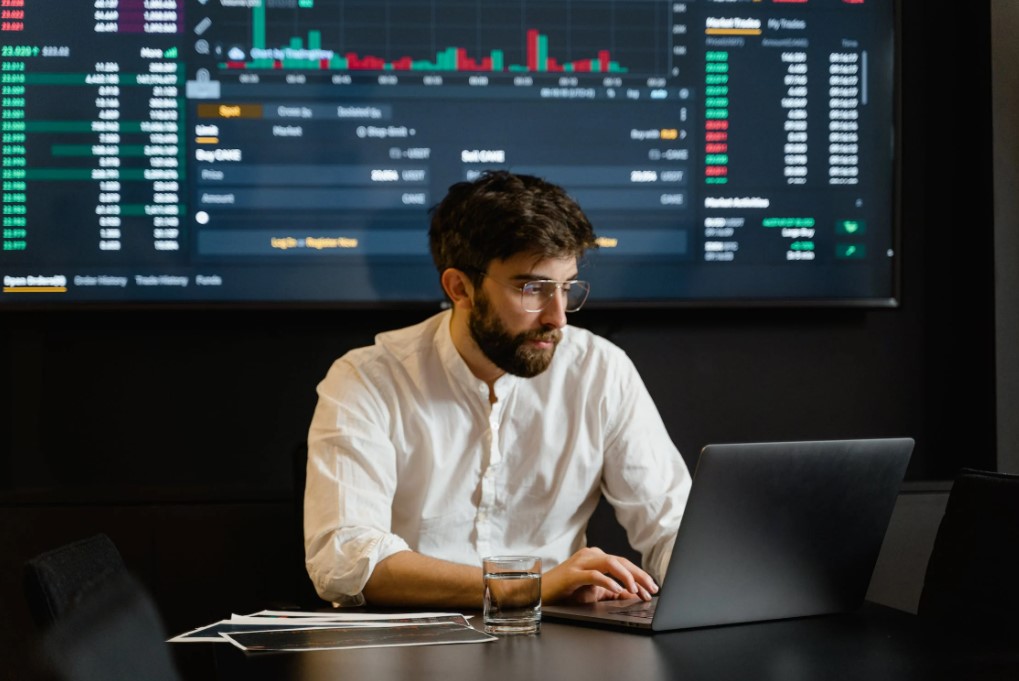 Chapter 1: The Power of Video Marketing
Video Marketing Statistics for Forbes
Forbes recognizes the power of video marketing, and the statistics speak for themselves:
Forbes reports that 90% of customers say video helps them make buying decisions.
64% of customers say they're more likely to buy a product online after watching a video about it.
Forbes reveals that social media posts with videos generate 48% more views.
85% of businesses are already using video as a marketing tool, according to Forbes.
Chapter 2: The Current State of Video Marketing
Video Marketing Statistics 2023
As we enter 2023, let's explore the latest video marketing statistics:
Video Content Explosion: By 2023, video content will represent over 82% of all consumer internet traffic, according to Cisco.
Live Streaming on the Rise: 80% of consumers would rather watch a live video from a brand than read a blog, and 82% prefer live video over standard social media posts (Livestream and New York Magazine).
Video Engagement: Social media posts with video have 48% more views, and people spend 2.6x more time on pages with video than without (Social Media Examiner and Wyzowl).
Mobile Video: In 2023, mobile video consumption is expected to reach 50% of all video views (Statista).
Chapter 3: Video Marketing Statistics from 2020
Video Marketing Statistics 2020: A Comparison
While 2020 may seem like ancient history in the fast-paced world of digital marketing, it's essential to understand how video marketing has evolved. Here are some key insights:
Video Consumption Soars: In 2020, viewership of streaming content increased by 74% (Conviva).
Social Media Dominance: On social media, video posts generated 12 times more shares than text and image posts combined (Social Media Today).
Email Marketing: In 2020, the inclusion of video in marketing emails increased click-through rates by 300% (HubSpot).
Chapter 4: The Impact of Video Content in 2023
Video Content Statistics 2023
The influence of video content in 2023 goes beyond just views:
Conversions: Videos on a landing page can increase conversions by up to 80% (Unbounce).
Consumer Trust: 57% of consumers say that videos gave them more confidence to purchase online (Animoto).
Brand Awareness: 80% of consumers recall a video they've watched in the past month (HubSpot).
Chapter 5: The Effectiveness of B2B Video Marketing
B2B Video Marketing Statistics
Video marketing isn't limited to B2C companies. B2B brands can also leverage its power:
Lead Generation: 70% of B2B marketers claim that video marketing is more effective than other content for driving conversions (Vidyard).
ROI: 88% of video marketers are satisfied with the ROI of their video marketing efforts on social media (Animoto).
Chapter 6: Crafting a Successful Video Marketing Strategy
Key Aspects of a Video Marketing Strategy
Creating a video marketing strategy is vital for success:
Identify Your Goals: Determine whether you want to increase brand awareness, drive conversions, or engage your audience.
Know Your Audience: Tailor your video content to your target audience's preferences and interests.
Content Variety: Use different types of video content, such as tutorials, product demos, testimonials, and storytelling.
Distribution Strategy: Choose the right platforms and channels to reach your audience effectively.
Chapter 7: Wyzowl Video Marketing Insights
Wyzowl Video Marketing Report
Wyzowl is a prominent player in the video marketing arena. According to their video marketing report:
92% of marketers say that video is an essential part of their marketing strategy.
88% of video marketers report that video gives them a positive ROI.
83% of marketers who have used video say it has helped them generate leads.
Chapter 8: Answering Key Questions
What Are the Statistics for Video Views?
Video views statistics vary widely depending on the platform, content, and audience. However, with the increasing consumption of video content, views are on the rise across the board.
Is Video a Good Marketing Strategy?
Absolutely. Video marketing has proven to be a highly effective strategy for increasing engagement, driving conversions, and building brand awareness. It's a dynamic medium that caters to the preferences of modern consumers.
How Does Video Marketing Affect Consumers?
Video marketing engages consumers on an emotional level, making brands more relatable. It helps build trust, answers questions, showcases products, and influences purchase decisions.
How Much More Effective Is Video?
Compared to text and images, video is often more effective in conveying information, fostering emotional connections, and driving action. Video content can lead to higher conversion rates, increased brand recall, and better engagement.
Conclusion
Video marketing is not just a trend; it's a fundamental component of modern digital marketing strategies. The statistics speak volumes about its effectiveness in engaging audiences, increasing conversions, and driving brand success. As we move further into 2023 and beyond, businesses that harness the power of video marketing will undoubtedly enjoy a competitive advantage in the ever-evolving digital landscape.