As a small business owner, digital marketing can be an intimidating endeavor. You may feel overwhelmed by the sheer number of options and resources available or lack the digital marketing knowledge. To make an informed decision when it comes to investing in your marketing efforts. However, with the right guidance and a few key strategies, digital marketing can be an invaluable tool. And it can help your business succeed and thrive.
In this blog post, we will take a look at how small business owners can utilize digital marketing to bring their business to the next level. We will discuss the importance of having a digital presence, which channels are most effective for your business, how to create engaging content, and key tips to maximize the impact of your digital marketing efforts. With the right approach, you can create a successful digital marketing plan that fits your business and budget, helping you reach a larger customer base and reach success.
1. Develop a website
Developing a website is an essential part of any digital marketing strategy for small business owners. Not only does your website serve as the main hub of your online presence, but it also provides potential customers and clients with an easily accessible source of information about your business. Your website should be intuitive and easy to navigate, so visitors can quickly find the information they need. Additionally, you should make sure your website is optimized for mobile devices, as many people now access the web from their phones. Taking the time to ensure your website is up-to-date and user-friendly will pay off in the long run.
2. Utilize social media
Social media is a powerful and free tool that small business owners can use to spread the word about their products and services. When done correctly, it can be a great way to increase brand awareness and drive more sales. To get started, create accounts for your business on the top social media sites and make sure to post regularly. Also, try to engage with your followers by responding to comments and messages. Finally, you can take advantage of social media ads to reach a wider audience and generate more leads.
3. Create an email list
Creating an email list is a great way to reach out to potential customers and keep them informed about your business. Email lists are a great way to build relationships with customers, as they allow you to send personalized messages to your customers. Additionally, email lists can be used to send out promotional materials and updates on new products, services, and events. Growing an email list takes time and effort, but it's an invaluable resource for any small business owner.
4. Invest in SEO
SEO is a highly effective form of digital marketing for small business owners. Search engine optimization focuses on optimising your website and content to make it easier for customers to find you in search engine results. SEO involves using various techniques, such as using keywords in content, ensuring that content is relevant, and creating backlinks to your website. Investing in SEO can help drive more traffic to your website and increase your visibility in the digital space. It can also help boost your brand's credibility and authority, and help you stand out from the competition.
5. Take advantage of influencers
Influencer marketing has become an incredibly effective digital marketing tool for small business owners. Influencers have the power to reach a large audience, and when they promote your business, their followers will be more likely to take notice. Take advantage of this by finding influencers in your niche who are passionate about your products and services and willing to spread the word about your business. This is a great way to get the word out about your business and broaden your reach.
6. Take advantage of pay-per-click (PPC) advertising
Pay-per-click (PPC) advertising can be a great way to quickly increase online visibility and drive more traffic to your website. PPC ads are placed on the search engine results pages and other websites, and you only have to pay when someone clicks on your ad. PPC advertising helps you target users who are specifically looking for the products and services you offer. This makes it a great way to reach potential customers who are already interested in what you have to offer. Setting up a PPC campaign can be relatively easy and can be a great way to quickly increase your online presence.
7. Utilize content marketing
Content marketing is a great way to promote your business online. Utilizing content marketing is a great way to build an audience, establish yourself as an expert in your field. And ultimately generate more leads and sales. When creating content, it is important to remember to always focus on providing value to your audience. This could include writing helpful blog posts, creating informative videos, and sharing relevant industry news. Additionally, make sure to properly promote your content across various social media channels to maximize its reach. Content marketing is a great way to build a solid foundation for your digital marketing efforts.
8. Track and analyze your results
It's important for small business owners to track and analyze their digital marketing results in order to make sure their efforts are paying off. This means setting up systems to track key metrics such as website visits, conversions, cost-per-click, and other key performance indicators. Analyzing these metrics on a regular basis will allow you to make adjustments and optimize your campaigns for better performance. Tracking will also help identify areas for improvement, increasing the ROI of your digital marketing efforts.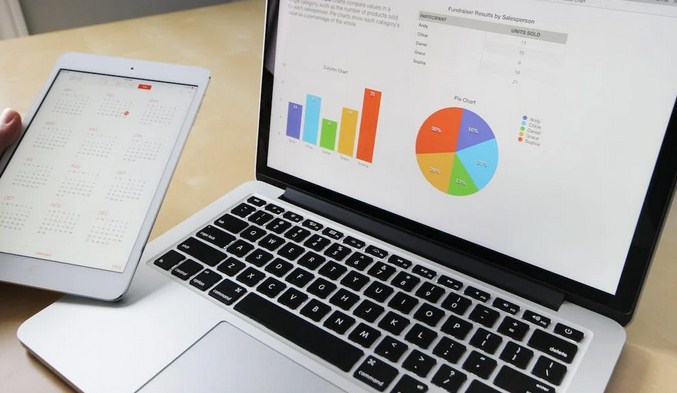 In conclusion, digital marketing is an essential part of any small business's success. Utilizing the right tools, such as social media, content marketing, SEO, and email campaigns, can help you reach more potential customers and increase brand awareness. With the right strategies, you can make your small business stand out in a competitive landscape and gain a competitive edge over larger businesses. Investing in digital marketing is a great way to ensure your business's long-term success.