In today's digital age, having a strong online presence is crucial for any business, including plumbing companies. Local SEO (Search Engine Optimisation) is the key to ensuring that potential clients in your area can find your plumbing services easily. In this comprehensive guide, we'll explore local SEO tips tailored specifically for plumbers to help you reach the top of local search engine results and grow your business. Whether you're a seasoned plumbing professional or just starting, these strategies can make a significant difference in your online visibility.
Local SEO Tips for Plumbers is very important for your plumbers business. You can grow up your plumbing by using Local SEO Tips for Plumbers article. After reading Local SEO Tips for Plumbers If you have any question or need any help inform us.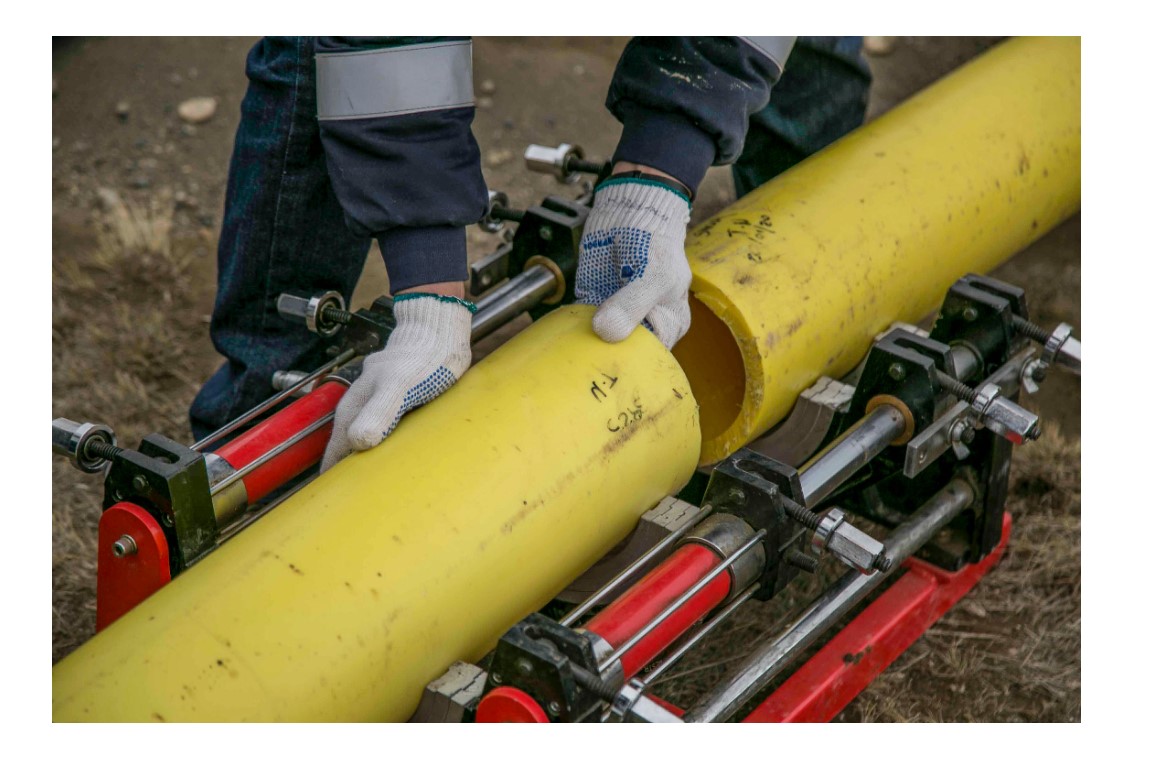 Understanding Local SEO
Before we dive into the specific tips, let's clarify what local SEO for plumbers means. Local SEO is a set of practices aimed at optimising your online presence to attract potential customers in your local area. It involves various strategies, including keyword optimisation, content creation, and website optimization, to help your plumbing business appear prominently in local search results.
The Importance of Local SEO for Plumbers
Local SEO for plumbers is critical because it directly connects you with potential clients who are actively seeking plumbing services in your area. When people search for "plumbers near me" or "emergency plumbing services," your goal is to ensure that your business is one of the top results they see. This visibility can lead to more inquiries, appointments, and ultimately, more work for your plumbing business.
Local SEO Tips for Plumbers
Now, let's delve into the actionable local SEO tips that can help your plumbing business thrive in your local market:
3.1 Optimize Your Website
Your website is your digital storefront, and it's essential to make it search engine-friendly. Here's how:
Mobile Optimization: Ensure that your website is mobile-responsive, as many users search for local services on their smartphones.
Keyword Placement: Incorporate relevant keywords naturally into your website's content, including your services, service areas, and contact information. For instance, use phrases like "plumbing services in [Your City]" or "emergency plumber near me" where appropriate.
Page Speed: A fast-loading website not only enhances the user experience but also contributes positively to your SEO ranking. Compress images and minimize code to improve page speed.
3.2 Claim and Optimize Your Google My Business Listing
Google My Business (GMB) is a powerful tool for local businesses. Here's what you can do:
Claim Your Listing: If you haven't already, claim and verify your GMB listing. Fill in all the necessary details accurately.
Keyword Inclusion: Include your target keywords in your GMB listing's description, services, and posts.
Add Photos: High-quality images of your plumbing work, team, and office can make your listing more appealing to potential clients.
3.3 Create High-Quality, Local Content
Content marketing is a valuable tool for local SEO. Consider these content ideas:
Blogs: Write informative blog posts about common plumbing issues, DIY tips, and plumbing FAQs relevant to your service area.
Local Landing Pages: Create separate pages on your website for different service areas you cover. Optimize these pages with location-specific keywords.
Customer Testimonials: Encourage satisfied customers to leave reviews and testimonials on your website and GMB listing.
3.4 Build Local Citations and Backlinks
Local citations are mentions of your plumbing business on other websites, such as online directories, local news sites, and industry-specific platforms. Backlinks, on the other hand, are links from other websites to yours. Both are crucial for local SEO:
Consistent NAP: Ensure that your business Name, Address, and Phone number (NAP) are consistent across all online platforms.
Local Directories: List your plumbing business in local directories such as Yelp, YellowPages, and Angie's List.
Link Building: Seek opportunities to earn backlinks from local businesses, local news outlets, and industry partners.
3.5 Implement On-Page SEO Strategies
On-page SEO involves optimizing individual pages of your website for search engines. Here's how:
Meta Tags: Craft compelling meta titles and descriptions for your pages, including your target keywords.
Header Tags: Use header tags (H1, H2, H3, etc.) to structure your content and make it more readable for both users and search engines.
Schema Markup: Implement schema markup to provide search engines with additional information about your plumbing services, such as operating hours and service areas.
3.6 Monitor Your Online Reputation
Online reviews and reputation management are crucial for local businesses:
Review Generation: Encourage happy customers to leave reviews on platforms like Google, Yelp, and Facebook.
Respond to Reviews: Address both positive and negative reviews professionally and promptly.
Monitor Online Mentions: Keep an eye on social media and other online platforms for mentions of your plumbing business, and engage with your audience.
3.7 Invest in Local SEO Tools and Services
If you find local SEO overwhelming or don't have the time to manage it yourself, consider hiring a professional plumbing SEO company. These experts specialize in optimizing local businesses for search engines and can save you time while delivering results.
4. Plumbing Marketing Ideas
Local SEO is just one aspect of marketing for plumbers. Here are some additional marketing ideas to help you get more work for your plumbing business:
4.1 Offer Seasonal Promotions
Consider offering seasonal promotions and discounts to attract new customers and retain existing ones. For example, you could offer a special deal on drain cleaning services in the spring or a discount on water heater installations in the winter.
4.2 Utilize Social Media
Maintain an active presence on social media platforms like Facebook, Instagram, and LinkedIn. Share before-and-after photos of your plumbing projects, educational content, and engage with your audience to build a loyal following.
4.3 Email Marketing
Build an email list of past clients and interested leads. Send out regular newsletters with plumbing tips, special offers, and updates about your services to keep your audience engaged.
4.4 Networking and Partnerships
Establish partnerships with other local businesses, such as home improvement stores or real estate agencies. These partnerships can lead to referrals and new clients.
4.5 Attend Local Events and Expos
Participate in local events, expos, and trade shows to showcase your plumbing services and connect with potential clients face-to-face.
5. Plumbing Niche Markets
Exploring niche markets within the plumbing industry can also help you stand out and attract specific clientele. Here are a few plumbing niche markets to consider:
5.1 Eco-Friendly Plumbing
Position your plumbing business as eco-friendly by offering services like water-saving fixture installations, tankless water heater installations, and water recycling systems.
5.2 Emergency Services
Emphasize your availability for 24/7 emergency plumbing services. Many customers seek immediate assistance for urgent plumbing issues.
5.3 Commercial Plumbing
Target commercial clients by offering specialized services such as industrial pipe installation, maintenance for commercial kitchens, and restroom renovations for businesses.
5.4 Green Building and Renovations
Cater to clients who are renovating or building green, sustainable homes by offering expertise in environmentally friendly plumbing solutions.
6. Finding Local Clients
To find local clients effectively, consider the following strategies:
6.1 Local Networking
Attend local business networking events and join chambers of commerce to connect with potential clients and other businesses in your area.
6.2 Local Advertising
Invest in local advertising through platforms like Google Ads, Facebook Ads, and local print media. Target specific demographics in your service area.
6.3 Community Involvement
Get involved in your community by sponsoring local events or participating in charity initiatives. Being an active member of your community can help you gain trust and visibility.
6.4 Referral Programs
Establish a referral program where satisfied clients can refer your plumbing services to friends and family in exchange for discounts or rewards.
7. Finding SEO Clients
If you're also interested in offering SEO services to other businesses, here are some tips on how to find SEO clients:
7.1 Build Your Portfolio
Start by optimizing your own plumbing business's website for SEO. Use it as a portfolio to showcase your skills and expertise to potential SEO clients.
7.2 Networking
Attend SEO conferences, webinars, and local marketing events to network with potential clients. Many businesses are actively looking for SEO services to improve their online visibility.
7.3 Cold Outreach
Reach out to businesses in your area through email or social media, offering a free SEO audit or consultation. Highlight the benefits of improved search engine rankings.
7.4 Online Freelance Platforms
Consider joining online freelance platforms like Upwork or Fiverr to offer your SEO services to a broader audience.
Conclusion
Local SEO is a powerful tool for plumbers looking to expand their client base and grow their business. By implementing these local SEO tips, along with effective marketing strategies and a focus on niche markets, you can position your plumbing business as a go-to choice for customers in your community. Additionally, if you decide to offer SEO services to other businesses, the same principles of local SEO can be applied to help them succeed online. Remember that consistency and ongoing optimization are key to maintaining your visibility in local search results and attracting more work for your plumbing business.